About
Come and join us on our Test Drive Wiki! We cover every Test Drive game ranging from the first, to the most recent. We hope to see you around!  Test Drive Wiki is your source of information about one of the longest running racing game franchises. You can create and edit content to your hearts desire, so we can make this Wiki the source for Test Drive. To speak with the Local Admin, click here.
Games
Contents
Featured Article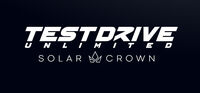 A driving and lifestyle experience unlike any other. The brand new Test Drive Unlimited keeps the DNA from the first games, and revamps it for the modern era. You have the freedom to progress however you like, the classic open championship concept returns too. Live your best life. Race, cruise, and hang out with your friends until the sun goes down and even after!
With confirmed marques so far being Ferrari, Lamborghini, Porsche, Koenigsegg, Apollo, Dodge and Bugatti, you'll have to really work your way up to have the privilege to drive them. Customisation is not reserved for your cars only, but for your avatar as well and even better than ever. You've got to dress to impress.
KT Racing and legendary Game Developer of TDU1 and TDU2 Alain Jarniou bring their driving simulation expertise to apply a strong development foundation. Discover a brand new vast and vibrant real-world location that's been built at 1:1 scale. This is your Test Drive Unlimited Solar Crown.
More to come!
Featured Video
Wiki
Rules
•
About
Blogs
News
Kylotonn Studios and Nacon Publishing are proud to present the location of Test Drive Unlimited Solar Crown as Hong Kong Island!
New trailer and first glimpse at Test Drive Unlimited Solar Crown
Test Drive Unlimited Solar Crown is the upcoming installment in the Test Drive series. developed by KT Racing and published by Nacon, it is the first title in the series since Test Drive: Ferrari Racing Legends, and the third game in the franchise's open world Unlimited sub-series.
…
See more >
Editor tips
Not sure where to start?
If you are new to wikis, check out the tutorial.
Adding content
Talk and more...
Check out the community portal to see what the community is working on, to give feedback or just to say hi.